Since a long time I wanted to have one of these fancy 3d printers like makerbot or reprap. I was spending quite a time searching for one that I could afford. Some weeks ago I heard of Makibox, which is quite exactly what I was looking for. It is affordable (350US$) for a student and on top of this it is a neat box that keeps your desktop clean.
Unfortunately it is sold by company like "kickstarter", that is much less known and does only show a few projects hosted there that are all much cheaper than this 3d printer. Additionaly they seem to not be very open minded. I could not find any manuals or documentation regarding their printer. This was why I decided to ignore this great sounding offer, as I trust them less then for 350 US$.
Dissapointed about that I can not afford a 3d printer for quite a time I had some weeks not thinking about this as I had to write this semesters exams. The written exams were over last week, so I was looking for 3d printers again 😀 This time I found another great deal. It is the SeeMeCNC H1 printer, which is a reprap like machine. It looks like they did a great job in redesigning the printers to make them cost less. Still their machine looks solid and long-lasting compared to other constructions I've seen so far. The company manufaturing these bots put much more effort in the documentation and to build a community around the bot, which made me really happy as I saw what type of problems people had with this printers and how good they were helped.
The H1 can be shipped in 3 different combinations: only the Hardware, Hardware and Motors, Hardware and Motors and Electronics. I decided to not take their electronics as they use parallel port for printing. Instead I use the reprap generation 6 electronics. This is a massively compressed pcb, that holds all components you need on it. Unfortunately it is one of the most expensive parts of the printer with about 150€ for what I show in the picture below. The cost of the complete printer will be around 350-400€ – not including a power supply as I have one already.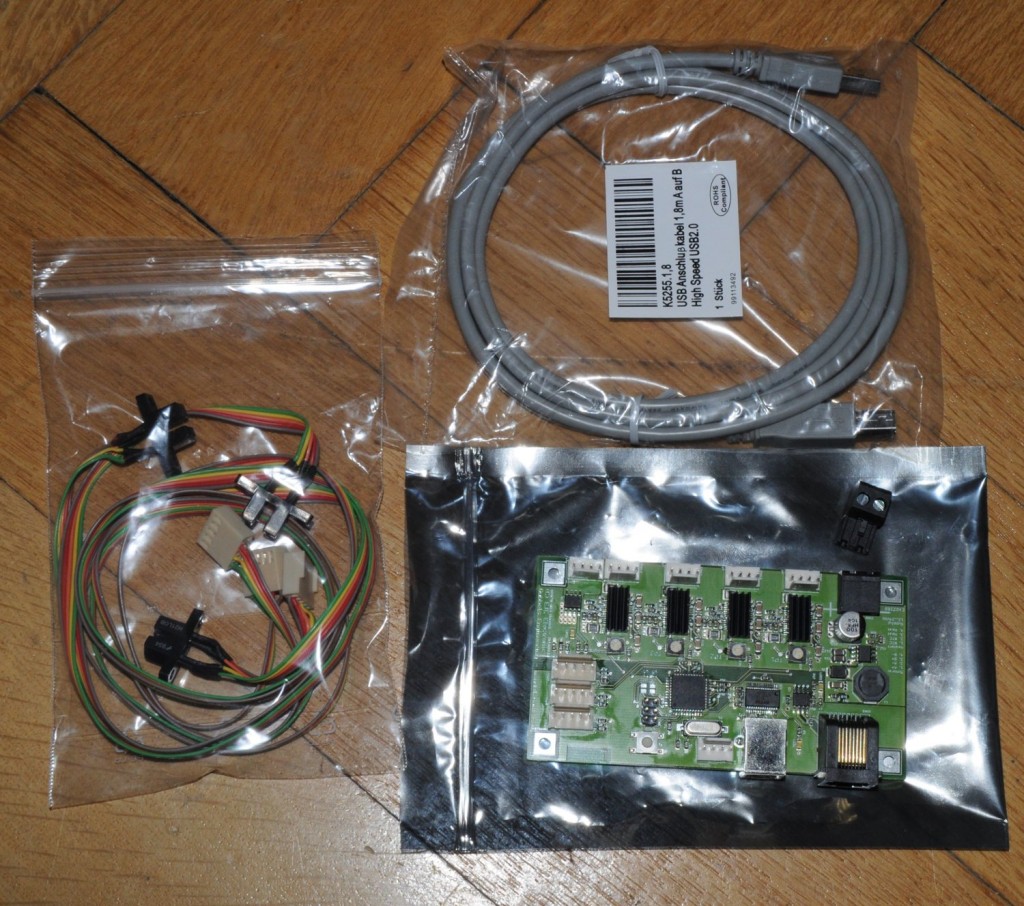 I ordered this PCB at cubic-print.com (a germany based company) and they shipped it within 3 days, which I found surprisingly fast compared to some other orders I made in the last time. Thumbs up to the owner Wen Li. Now I am waiting for the printer itself coming from the US and the plastic coming from the UK. I will give a new update on this as soon as it arrives.